Hello Everyone!
I'm Latanya aka Crafty Scribbles. I'm a reader, teacher, aspiring literary scout and writer. Well, obviously this is a book blog. Reading and enjoying the process is a must. Why not share my joy with others like me – or unlike me, pleasant conversation and all being key.
What's there to know? Well, along with reading, I write stories. I'm for hire and I'd like to publish them (I've published poetry, which is cool, too). But, until I do, I hope to share my views on the writings of others. By the way, I lean more on the realistic, psychological thrillers, historical (1920s to 1990s) and YA fictional sectors.
In my personal life, I teach as well as work as a wife and mom to two boys (Yes, these count as work, too!). I currently live in a Los Angeles suburb, but I travel and my mind expands to to other places on the globe. I'm an INFP. My favorite color's red and I have the strangest (but admiring) luck of bumping to into the famous and infamous. Go figure! Yeah, sure I live in L.A., but that's not a guarantee in meeting anyone.
Care to join me? I promise to be fair, honest, and respectful. I'm not here to cut fellow writers. But, I do believe in sharing critiques that help others to grow. So, if you're looking for drama, I'm sorry I can't help you with that request. Having said so, I like free stuff. ARCs are a pleasure. To reiterate, I'm fair, honest, and respectful. I give honest reviews in exchange for free stuff.
I hope you enjoy your stay whoever you are.
Did you think I'd let you go so easily? No. I come in peace. Sit back. Enjoy. Laugh. Cry. Have a cup of tea, preferably Earl Grey, with a spot of milk and three sugar cubes.
What's Rhapsody in Hue?
Well, it's a portmanteau of George Gershwin's Rhapsody in Blue (which I adore) and the fact that I'm a writer and reader of color. In the book and writing community, sometimes I find voices of color (black, Latino, Asian, Native American and so forth – so many colors, you know!) trampled. Take a look at the Booktuber of color lack on Youtube. You'll see and understand.
However…
My point is that I like to read. I want my opinion out there like anyone else's. It's important as we only get one life to share our feelings about what we enjoy and do not enjoy. So yeah. I think that's a pithy statement about my blog's title. Everyone's welcome, black and white, Latino and Asian, and the many groups between. Let's take a breath and enjoy our books. Let's fangirl (or fanboy) over the words on page like goofballs.
What can I do to make my blog more inclusive? All tips are appreciated.
Happy Reading!
Latanya @Crafty Scribbles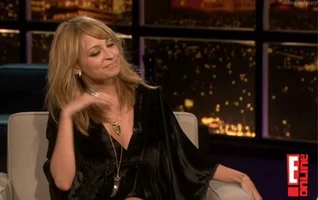 Publishers: I'm more than happy to read new material. Feel free to contact me via email me to chat. Also, catch me on Goodreads!
Happy Reading and Living!
Crafty