I've lived forty years without reading Toni Morrison. I've lived as a literary heathen for forty years.
But, Sula baptized my sins away as I washed in the glory of Ms. Morrison's words.
I fell in love with Sula.
I fell in love with a woman deemed Satan personified.
I fell in love with her, despite her off-putting ways, because she did as she pleased. Her free spirit was a massive middle finger to the Medallion community, and more so, fellow African-Americans off the page.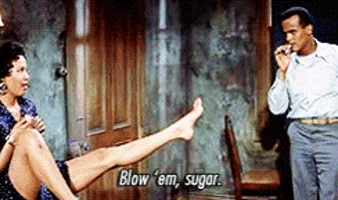 This isn't Sula. This is Carmen Jones. One woman I thought baddest of all. Sula's a stronger contender.